PREAMPS

ASYLA Series
Our ASYLA electro-acoustic models come with our own proprietary pre-amp, including a built-in tuner. The under-saddle pickup delivers a rich and dynamic sound, and our push-up/push-down EQ knobs mean once you've set your perfect sound, you can push them down to lock them flush with the unit, so you know whenever you pick up your guitar your tone will be just as you left it!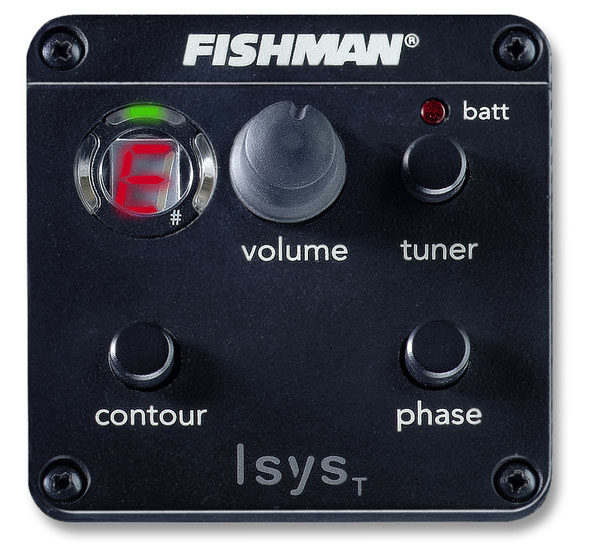 DEVERON Series: Fishman Isys 201
Our DEVERON series features the Fishman Isys 201 pre-amp, probably one of the most famous on the market today! This pre-amp concentrates on everything Fishman is known for; powerful, rich sound and ease of control.
The under-saddle Fishman sonicore pickup produces and powerful and balanced sound, easily adjustable using the unit's contour knob. The perfect solution for musicians who just want to plug and play, safe in the knowledge that their sound will always be just as they want it to be!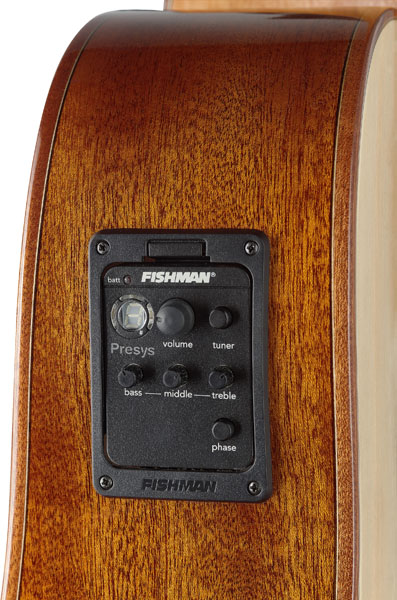 LISMORE Series: Fishman Presys 401
To amplify our LISMORE models, it was evident that we'd have to use one of the finest pre-amplification systems on the market to really emphasise the guitar's beautiful natural tone.
For 30 years, Fishman have consistently developed innovative products, focussing on the perfect blend of great sound, and user-friendliness for any level of musician.
Presys 401 pre-amps are designed to offer maximum control and performance, with a pre-wired Fishman sonicore pickup, built in tuner, and bass/mid/treble EQ knobs allowing you to shape your sound to your heart's desire! The battery is easily changed using the unit's unique pivot design, and a red LED indicator will let you know as soon as it's time to replace! You can choose between standard 6.35mm jack or XLR input, perfect for all performance or studio scenarios!